Fence Repair Wichita Falls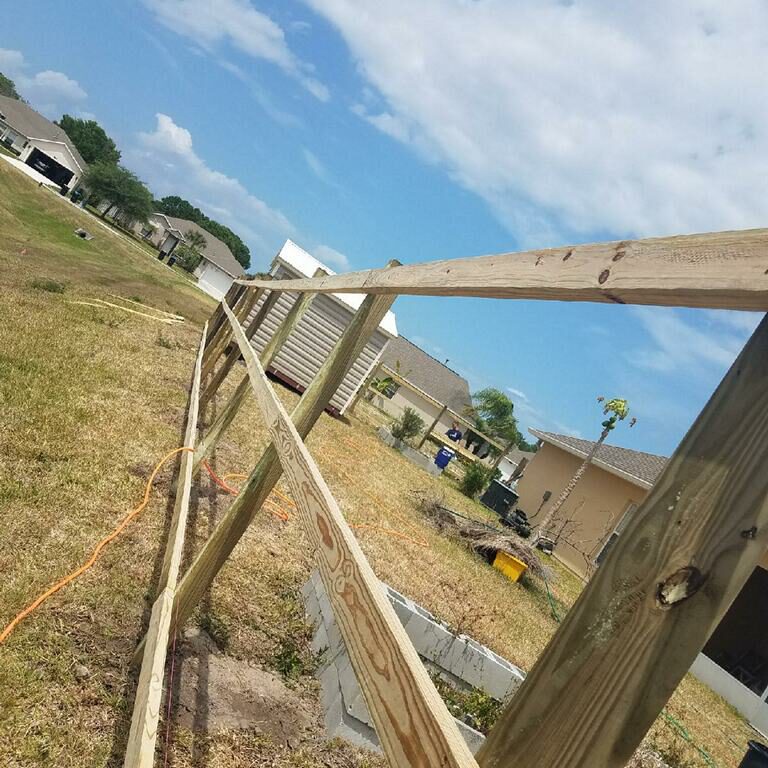 As long-term residents of Wichita Falls, we are very aware of the different types of weather we face in the area. We also know that sometimes life happens – accidents by other adults, children, or animals might create damage to your fence. As stressful as these damages might be, we want you to know that we can take care of it. It is important to cater to the damages as soon as possible to restore functionality of your fence, so at the first sight of damage, give us a call and we will make it out to your property as soon as we can to fix it. We are happy to come out and give you a free estimate for fence repair.
Wichita Falls Fences
Common types of damage that occur over time include rotting, rusting, and breaking. Depending on the type of fence, different weather conditions can cause different issues. Humidity and rainfall can cause rotting and rusting on wood or iron materials and the intense UV rays from the sun can wear away the material on PVC fences. Our fence materials are made from high quality sources so they will last longer than lower quality fences, but nothing is impervious to mother nature. If parts of your fence need to be repaired or replaced due to these damages, we can make that happen. Accidents caused by other people or animals can create unnatural damages in your fence. Dogs may scratch or bite through materials or someone may crash a lawnmower into the fence. Whatever scenario creates destruction, we can fix it.
Wichita Falls Fencing Repair
Our guarantee is that all fence repairs made to your fence will be of the same quality that your fence was when it was first installed, if not better. We take damages seriously and we know that a bad repair job just leads to greater problems in the future so we always complete repair jobs the correct way right away. We don't want you to have to worry about anything else so we try to prevent other things from going wrong. With the most updated tools and techniques, you can be sure that you are always getting the most premier service with no room for disappointment.
Fencing Wichita Falls
After you call us to schedule a repair, we will analyze the damages we discussed to determine what kind of repair we need to make on your fence. We will also check the rest of your fence to make sure that there are no other problems that you may not have noticed. We do this so that we can take care of everything all at once to prevent you from facing anymore stress in the future. Once we know what repairs we need to make, we will fix your fence and make it like new again. The functionality and appeal of your fence will be restored!
There is no other fence company in Wichita Falls that can provide you with the same level of care and professionalism that we can guarantee you. Let us know how we can help you with your fence – our repair team is passionate and dedicated to helping you get your fence back up and running like the day you got it.