Pool Fence Installation Wichita Falls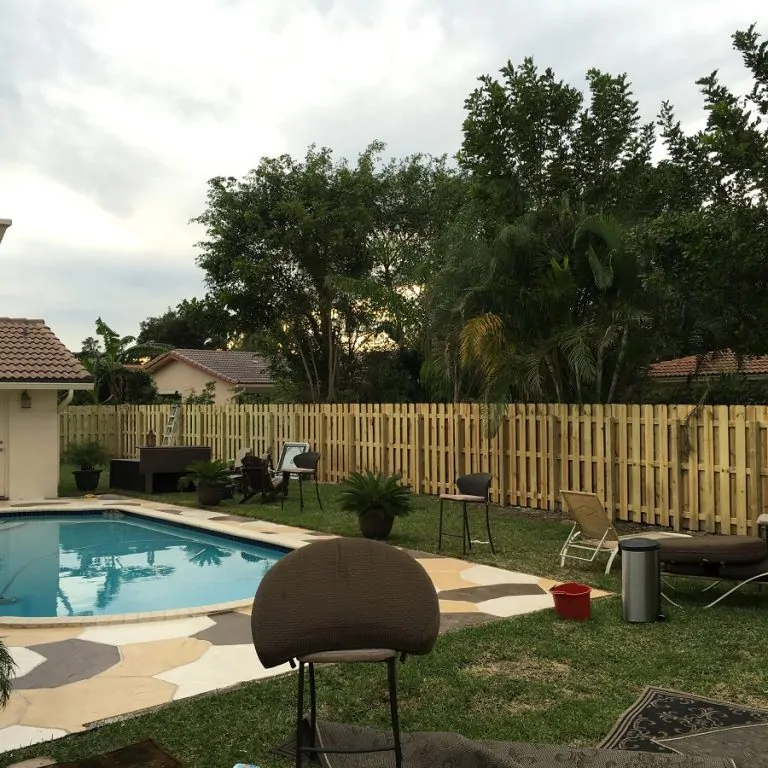 Having a swimming pool in Texas is almost a necessity. In the heat that we experience throughout the year, a pool is a great way to cool off and still have fun outdoors. However, pools can be dangerous if the necessary precautions aren't taken to ensure everyone's safety around them. In the city of Wichita Falls, there are regulations in place to enforce rules that keep everyone, especially small children, safe around swimming pools. One of these regulations is putting a fence around the pool. Fence Builders Wichita Falls has got you covered on Pool Fence Installation.
Wichita Falls Fencing
We know that installing a pool fence is extremely important to anyone who has one put in on their property. You got the pool so you can enjoy it, and you can't enjoy it if you're worried about someone accidentally falling in while you aren't around. We offer trustworthy pool fences so you can be free from that stress. All our fences stand strong and will keep anyone from accidentally falling into your pool. We have familiarized ourselves with the ordinances that regulate pool fences, so you can be sure that it is the safest it can be while also keeping you from needing to get a new fence. All pool fences must be at least four feet in height and have self-closing, self-latching gates. We offer all the materials you need to meet these standards.
Wichita Falls Pool Fencing
When you call us, we can give you an estimate on how much your pool fence will cost you. It will depend on the area you need to fence in, so make sure you can give us an accurate measurement so we can give you the most accurate estimate. Once we get that discussed, we can send our team out to make final measurements so we can bring the necessary tools and materials to your property. Then, we can finally get your pool fence installed so you can have the security of knowing people will stay safe around your pool.
We will always do our best to install your pool fence in a timely manner. Providing you with the best service is important to us, but most important to us is the safety of the people in our beautiful city of Wichita Falls. Before you install your pool, or at least before you fill it with water, let us know that you will be needing the fence installed. Although we try our best to work as quickly as possible without sacrificing safety, we don't want to leave any room for accidents to happen. Don't wait until after the pool is built and filled – the last thing we want you to deal with is problems with the city law and fears of children's safety.
Wichita Falls, TX
If at any point you notice damages made to your pool fence, let us know right away. We are available full time to offer our premier repair services to our family of customers. Pool fences are among the most important fences to keep functioning properly so we always understand the urgency of repairing any damages.